Please allow a moment for the Fernhill House Cork Spring Wedding Photographs to load.
Fiona and Kieran were married in Belgooley Church near Kinsale in West Cork. We were really worried about the weather prior to the day as the Mini Beast From The East had been predicted but on the day we had lovely warm sunshine right through the afternoon.
There was a GAA theme to the wedding with a guard of honour from Kieran's hurling team at the church. After the ceremony we took a quick stop for photographs at the railway bridge near Fiona's house and then went on to Clonakilty town.
Clonakilty is a fantastic town for photography, with lots of pubs and shopfronts that can be used as backdrops. This time we were in a bit of a rush to get up to Fernhill House and Gardens so we took our photographs at An Teach Beag with the wedding party and then in Spillers Lane with Fiona and Kieran.
We arrived at Fernhill House at 4.30 (bang on schedule!) and were greeted by Neil O'Neill and his mother Teresa. We took a tour of the fantastic function room and did some photographs with their wedding cake before getting onto the golf cart on steroids and driving down to the marquee in the gardens for the drinks reception.
We had planned to take our formal family photographs inside the marquee but as the weather was so good we were able to do the in the gardens and then we had lots of casual photographs with their family and friends. At around 5.30, the bell for dinner was rung and as the guests were making their way up to the hotel we did some nice photographs in the gardens with the wedding party and with Fiona and Kieran to finish off the day.
I sent Fiona and Kieran a sneak peek of around 120 photographs around 36 hours after their wedding so that they could share them with their families and friends before they went on honeymoon, here is what Fiona texted me when she saw her photos…
Hi Dermot. Thanks so much… They look absolutely amazing. The lighting and mix of them all is stunning. You did a fantastic job, couldn't ask for more!!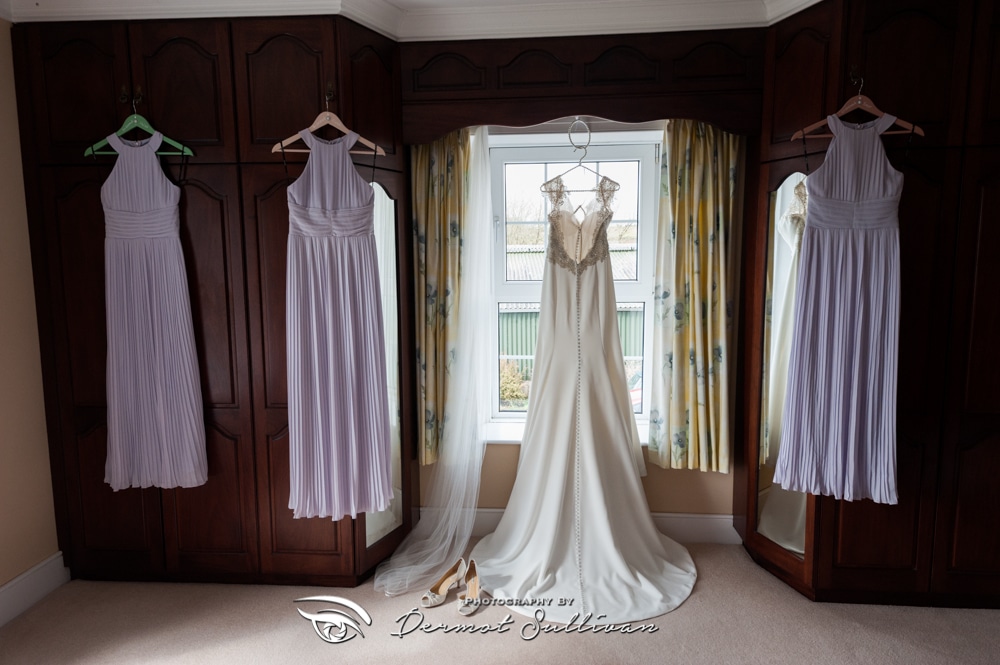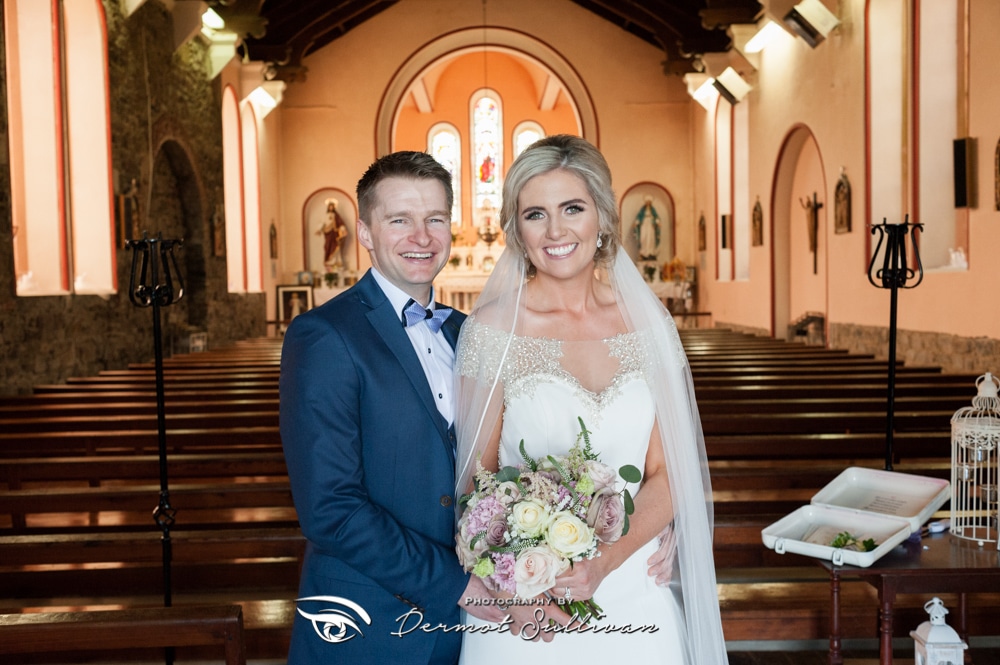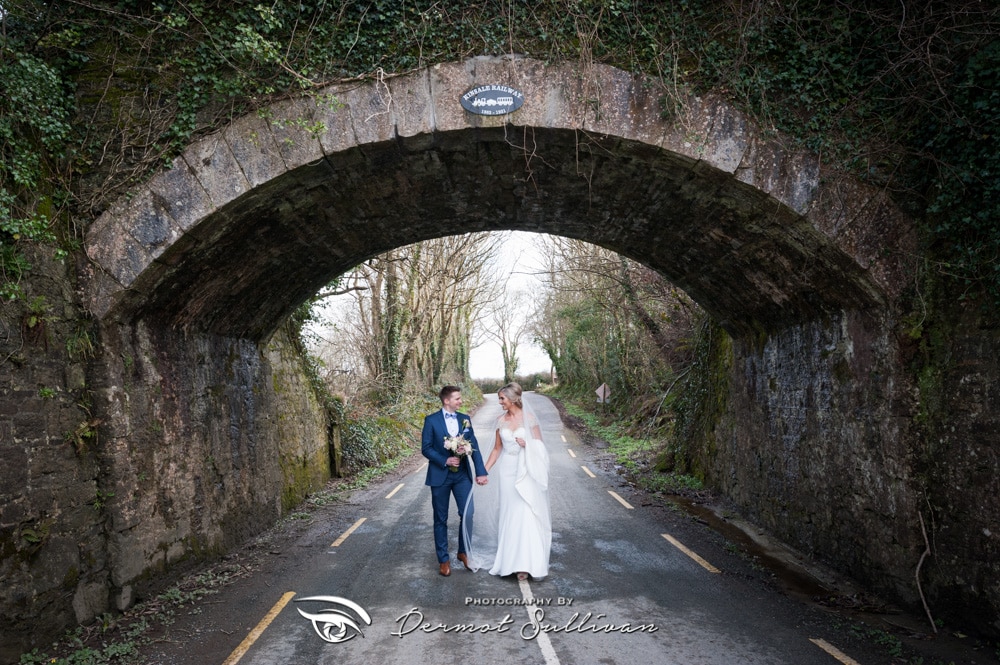 Click here to see my best of 2017 wedding photographs, you never know who you might recognise!!
Fernhill House Cork Spring Wedding Photographs