Greta and Luca had their Italian wedding in West Cork on perhaps the wettest day I have ever experienced at Gougane Barra. The rain was so heavy that the gated entrance to the church flooded and I had to climb over a wall to get back to my car. Despite the terrible weather, Greta and Luca, who are Italian but work in Clonakilty, had a wonderful ceremony with their friends and relations.
We then moved on to Clonakilty, and had some wedding photographs in Spillers Lane and the world famous De Barra's pub. Ray Blackwell, of De Barra's, very kindly let us have the run of the premises for our photographs and the customers were delighted to see Greta and Luca in the bar. Usually the bride gets all the attention on her wedding day, but Luca's amazing suit drew some admiring glances and comments as well.
Next stop was the reception venue, Deasy's Restaurant in Ring. Luca is a chef and the food element of the day was really important to them both. Deasy's has a fantastic reputation and head chef Caitlin Ruth and her team served an amazing 5 course meal to the 40 guests (me included).
Next to cooking, photography is Luca's passion and their wedding photographs were really important to them. We were disappointed not to be able to have any photographs in the grounds of Gougane Barra because of the weather, but the god of photography smiled on us that evening. The rain stopped, the clouds parted and we had the most amazing sunset.
We went to the pier in Ring as the sun was going down and did some creative off-camera flash wedding photography. Even if I say so myself, the photographs are something else!
All that was left to do was head back to Deasy's for the dancing...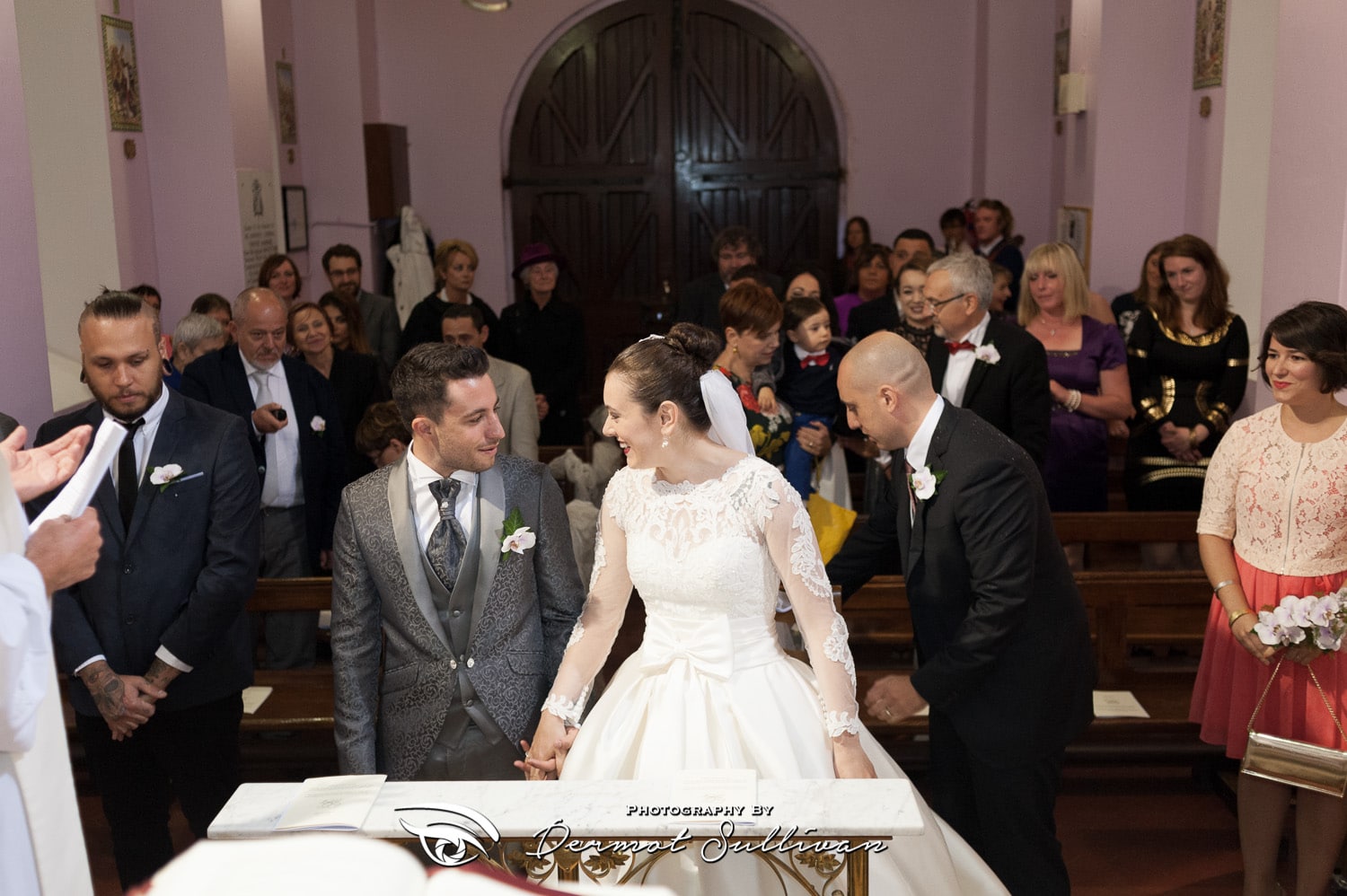 Italian Wedding in West Cork