Please allow a moment for the Muckross Park Hotel Killarney Wedding Photographs to load.
Sian is Welsh and Eoin is Irish, they met in Wales, they live in New Zealand but they came to Kerry to have their wedding. They chose Fossa Church for their ceremony and Muckross Park Hotel for their reception, and we took advantage of the fantastic scenery in Kerry for our location shoot in the afternoon.
Sian and Eoin both stayed in Muckross the night before their wedding and on the morning Sian travelled to Fossa Church in a fantastic gold 1982 Mercedes saloon. Fossa Church is unique in that it has a huge picture window behind the altar and a water pool outside which reflects light into the church. It can make the photography a bit tricky because of the bright backlight, if you don't know what you are doing!
For the 24 hours before their wedding, the heavens opened and it rained cats and dogs down on Southern Ireland. Driving from Clonakilty that morning was like spending a couple of hours in a water park, but the god of wedding photography smiled on us and at 3pm, when we needed some dry weather for our photographs at The Killarney Golf and Fishing Club, the rain stopped, the sky cleared and we got our window of opportunity.
After the photography at the Golf and Fishing Club, we headed back to Muckross Park for the drinks reception and some photographs with their amazing themed wedding cake. At 5.30, when the bell rang for dinner, the wedding party had around 30 minutes before they had to go into dinner and this is a really handy time for some fun photographs as it doesn't impact on the bride and groom's time with their guests. We went into the bar first and then out into the garden with all the bridesmaids and groomsmen and finished up with some great portraits of Sian and Eoin, top hat and all.
After dinner we had the speeches and when the band was setting up we went outside again for some off camera flash night shots. By then it was raining again but at night the rain looks great in the photographs.
I send Sian and Eoin a sneak peek of about 15o photographs a couple of days after their wedding, here is what Sian messaged me when she say them…
Dermot thank you so so so much for everything you did for us on our wedding day! We're blown away by the pictures you've sent already, we had the best day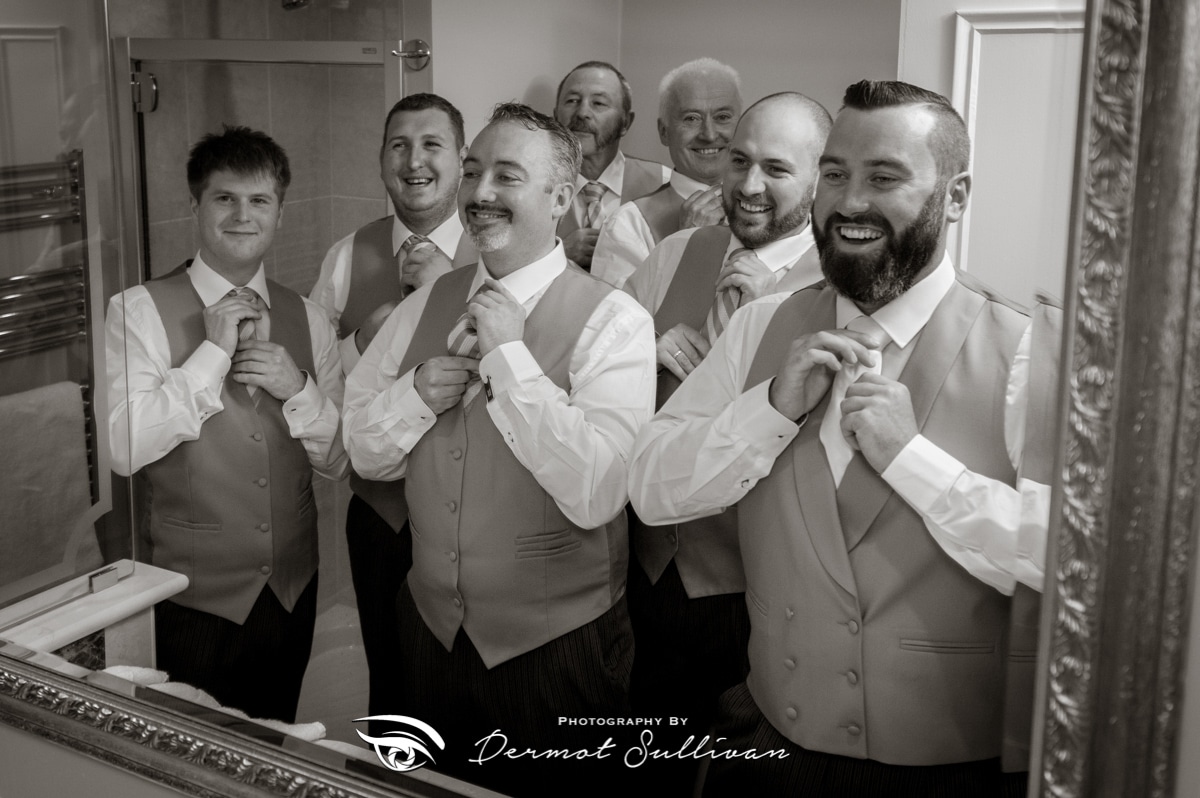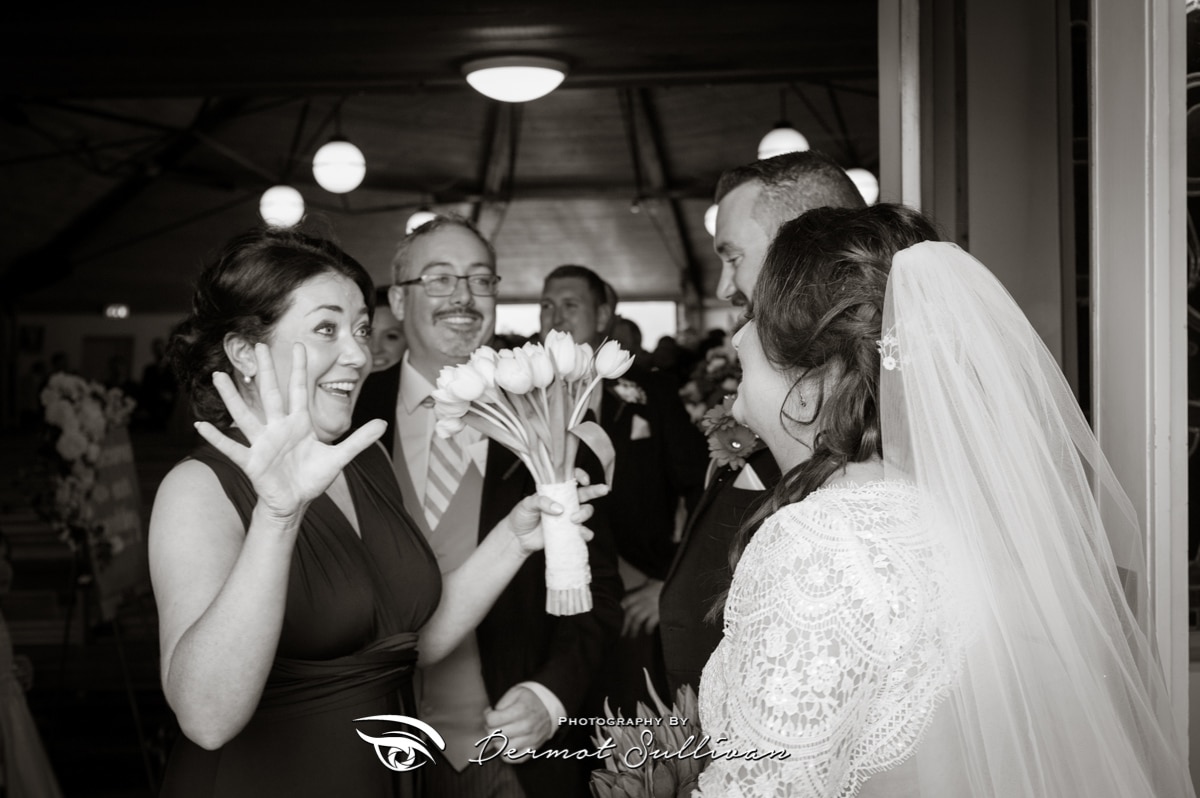 Click here to see my best of 2017 wedding photographs…
Muckross Park Hotel Killarney Wedding Photographs