Please allow a moment for the Romantic February West Cork Wedding Photographs to load.
Irene and Chris had their early springtime wedding in the beautiful St. Fachtna's Church in Rosscarbery. The weather was chilly and showery but we managed to avoid the rain throughout the day.
Chris brought a lot of his Scottish heritage and culture to the wedding. There were thistles in the bouquets, a bagpiper at the church and to lead them into dinner. There was a beautiful Thistle and Shamrock entwined pin in Chris's kilt and a huge amount of men in kilts attending the celebration.
After the ceremony we went down the Pier Road in Rosscarbery for photographs with the wedding party. Irene had spent a lot of her childhood summers playing down along this road so this location had relevance and significance for Irene and her sisters.
After the Pier Road photos, we let the bridesmaids and groomsmen head on to the hotel and Irene, Chris and I went to a stunningly romantic location in Castlefreke Woods that I had found on a recce earlier that morning. The trees along the pathway formed a arch that enclosed us and created a tunnel of green and dappled light. I knew that this would be a perfect spot for some timeless backlit portraits that would compliment Irene's stunning dress and Chris's traditional Scottish outfit.
I like to work fast so that my photographs appear casual and that the bride and groom don't get bored and fed up with too much delay, so we were back in the car in about 10 minutes and on our way to the drink reception in Fernhill House Hotel in Clonakilty.
We arrived at Fernhill at about 4.30 which allowed a good hour for the drinks reception and the formal family photographs. At around 6pm, the sound of the bagpipes were heard echoing around the corridors of the hotel as Irene and Chris followed their piper through the dining room and on to the top table.
I had a sneak peek selection of 100 photographs ready to send to Irene and Chris by lunchtime on the day after the wedding, here is what Irene txted me in reply…
Dermot, I just don't think there are words to thank you enough for doing such a wonderful job on Friday. You kept the whole ship running so smoothly and the magnificent photos were worth the bracing cold!! I absolutely love the photos and cannot wait to see the rest. Thanks a million, Irene and Chris!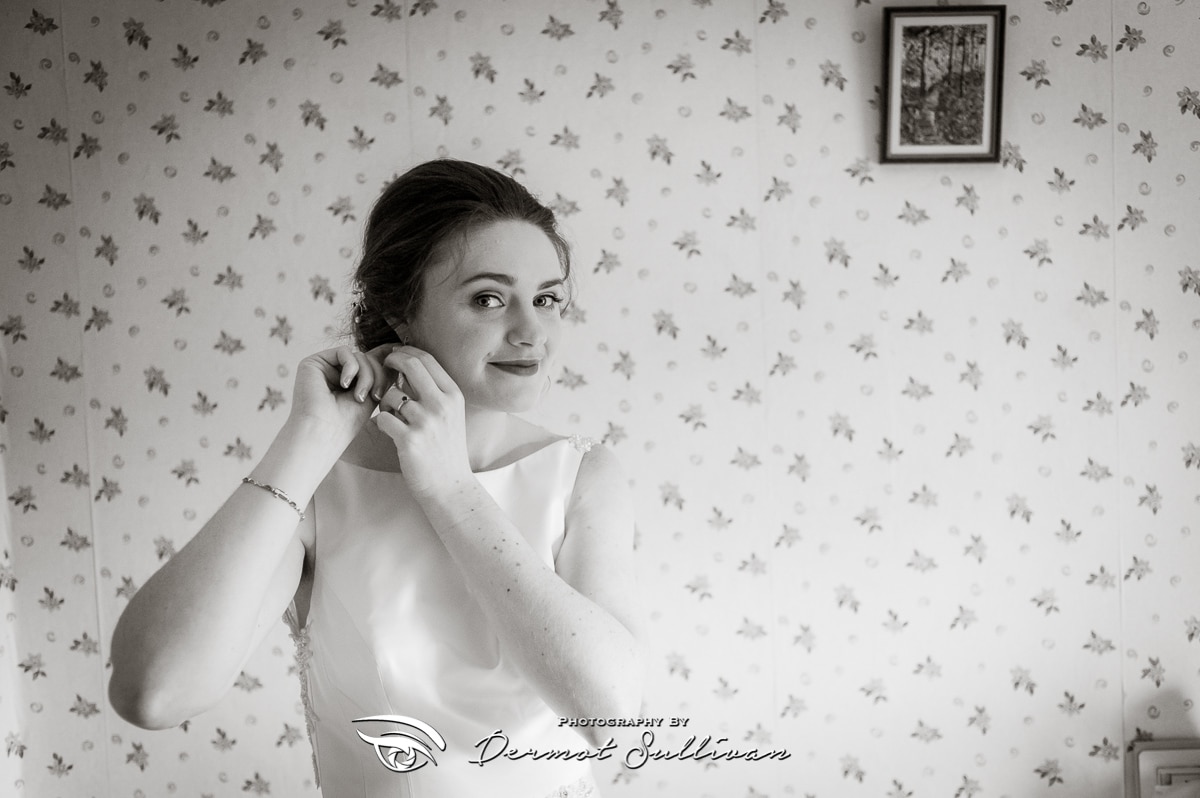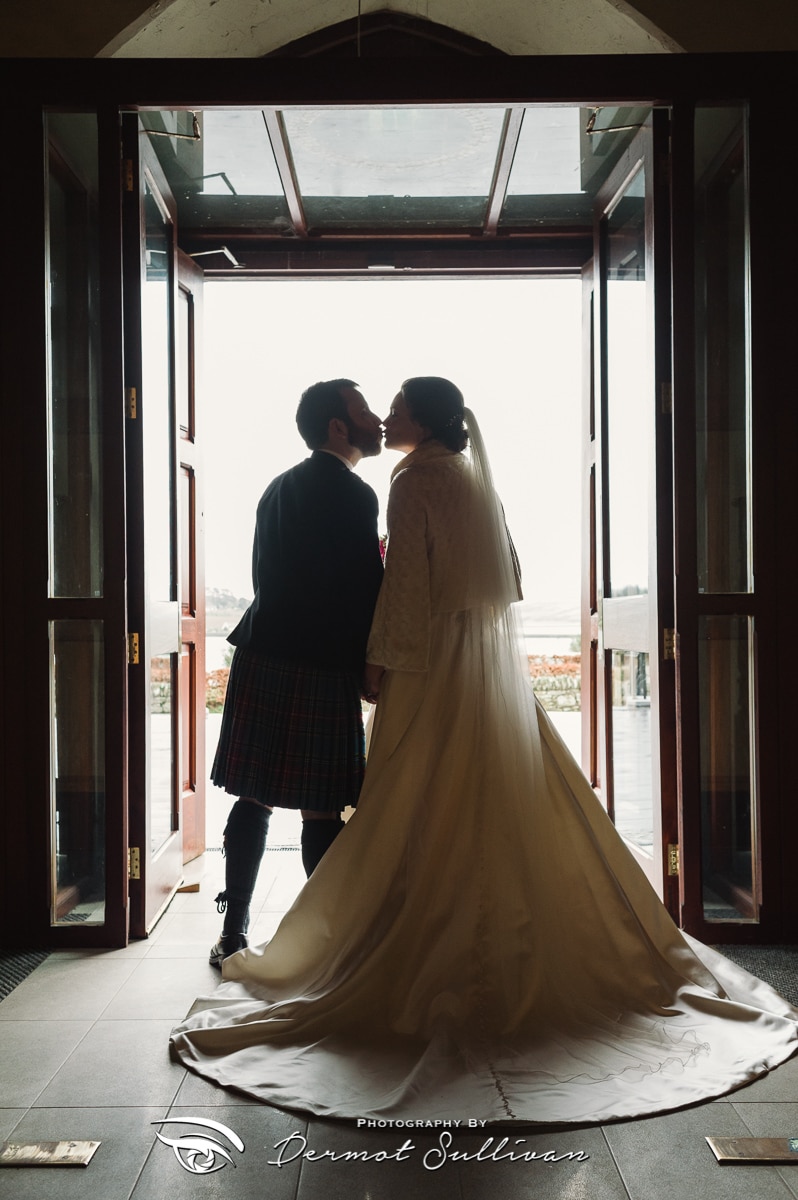 Click here to see a post about why wedding albums are so important in this digital age
I post lots my my wedding photographs on my Instagram Page
Fantastic Wedding Venue Fernhill House Hotel
Romantic February West Cork Wedding Photographs